Welcome
A very warm welcome to you and your family
We understand that finding childcare is a daunting task for any parent and we hope to put your mind at ease and help you make an informed decision. We have many years of experience delivering high quality childcare and education and your child's happiness and welfare is paramount to us.
Easter service in church
On Tuesday morning our preschool children joined school for the Easter Service in Church. We sang the song we have been learning over the last few weeks - 'We have a King who rides a Donkey'.
The children enjoyed watching the Easter story being acted out.
Building independence
Why is independence important?
Independence is about learning to do things for oneself, which includes making decisions and taking on responsibility. These are hugely important skills for children to learn to cope with in adulthood.
Building confidence - We know that when independence grows, a child's confidence also grows. As they master new skills or take on some responsibility, they begin to see themselves as being capable. This gives them added confidence and makes them more likely to try out new things.
you said, we did!
Parent's said our Holiday Club prices were too expensive, we listened and reduced the cost to £15 per day.
Little acorns lending library
If you did not know, we have a 'Little Acorns Lending Library' situated in the entrance of nursery.
There is a selection of books and story sacks for you to take home and enjoy.
If there is a specific book you would like to borrow and it's not in the library, feel free to ask a member of staff.
Thank you!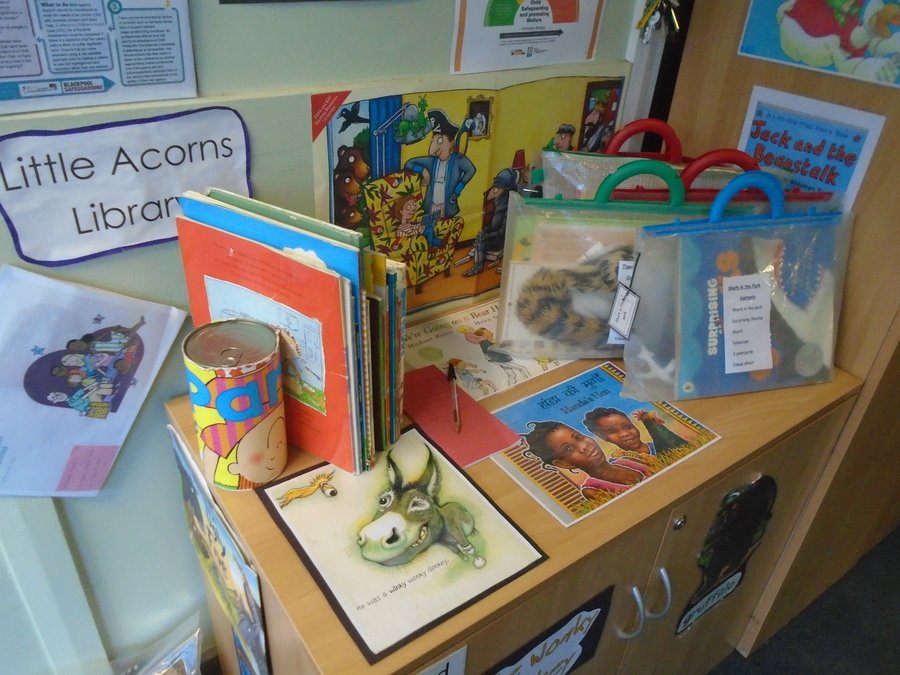 Half Term Holiday club in the Forest
important notice - 30 hours
IMPORTANT NOTICE
Don't forget if you are eligible for 30 hours free childcare (the Extended Entitlement) you MUST do the following:-
-Apply through the digital childcare service
https://www.childcarechoices.gov.uk. If your application is successful, you will be given an 11-digit eligibility code (beginning with '500').
-You must give us the code for verification along with your National Insurance number and child's date of birth.
-You will be required to complete a declaration/consent form which can be obtained from nursery, before we can validate the code into the portal.
If the above is not done before the beginning of a new term (e.g September) you will only be entitled to the universal 15 hours free childcare.
Little saints - Baby and toddler group
Just across the road from Little Acorns is a Baby and Toddler Playgroup called Little Saints.
Held at All Saint's Church, Finch Lane, Appley Bridge on Thursday mornings. Term time only, 9am-11am. £1 per family including tea and toast.
All welcome (Mums, Dads, Grandparents, childminders)
Please visit their Facebook page from the link below:
Little Saints - Baby and Toddler Group Facebook Page
privacy notice
A new data privacy law is being introduced to the UK at the end of May 2018 (GDPR) General Date Protection Regulation and we have created a new Privacy Notice to inform you on how we use and protect your information.
We are not changing the ways we use your personal information, the notice is being shared to inform you of your increased rights in relation to the information held on you, including what information we collect about parents/carers and their children, how we use it and the legal grounds for this.
Please click on the link below to view our Privacy Notice. If you would like a paper copy printed, please speak with your nursery manager Gillian Isherwood
Latest School Events
Half Term

27

May

2019

12:00 am - 1:00 am

School Staff Training Day

03

Jun

2019

12:00 am - 1:00 am

School Reopens

04

Jun

2019

12:00 am - 1:00 am